for everyone
no leader boards
Walking
Walking is a great way to get physically active. The First Step is our free monthly walking group for people in the Bradford area. There's no Leaders Board here. Enjoy the outdoors, increase your fitness levels and meet new people.
Yoga
Online yoga for real people. Keep the energy of the body flowing.  Create balance and bring harmony to your daily routine in our one-on-one sessions with trained yoga instructor Fozia Naseem. Whatever your level of experience or life stage, Fozia will help you create an online yoga practice that's just for you.
Call Fozia to Book
Cycling
Hop-On started as a community cycling organisation. So you won't be surprised to discover that we offer a range of bicycle training events for beginners and returning riders.  Join our weekly sessions (see below) or our guided rides and regular HopOn Socials.  Our events are for everyone, so join in whatever your age, background or ability. We even offer free bike rental and helmets!
Eco-Coaching
Do you need to tackle unhelpful thought patterns, but you're not sure how? Try our Eco-Coaching – individual coaching in the outdoors. Hop-On's transformational coaches combine the power of communication, sport and the outdoors to help you create positive changes which last a lifetime. 
Time to Hop On
You may have guessed it…we love cycling.  Whether you're new to cycling, looking to improve your skills or want to book a private or group coaching session, we can help.  Find out more about our sessions below. Our Learn to Ride, Booster and On the Road sessions take place at the same time – we place you in groups based on your goals.
Let us know if you'd like to collaborate or co-design a session for your team or company.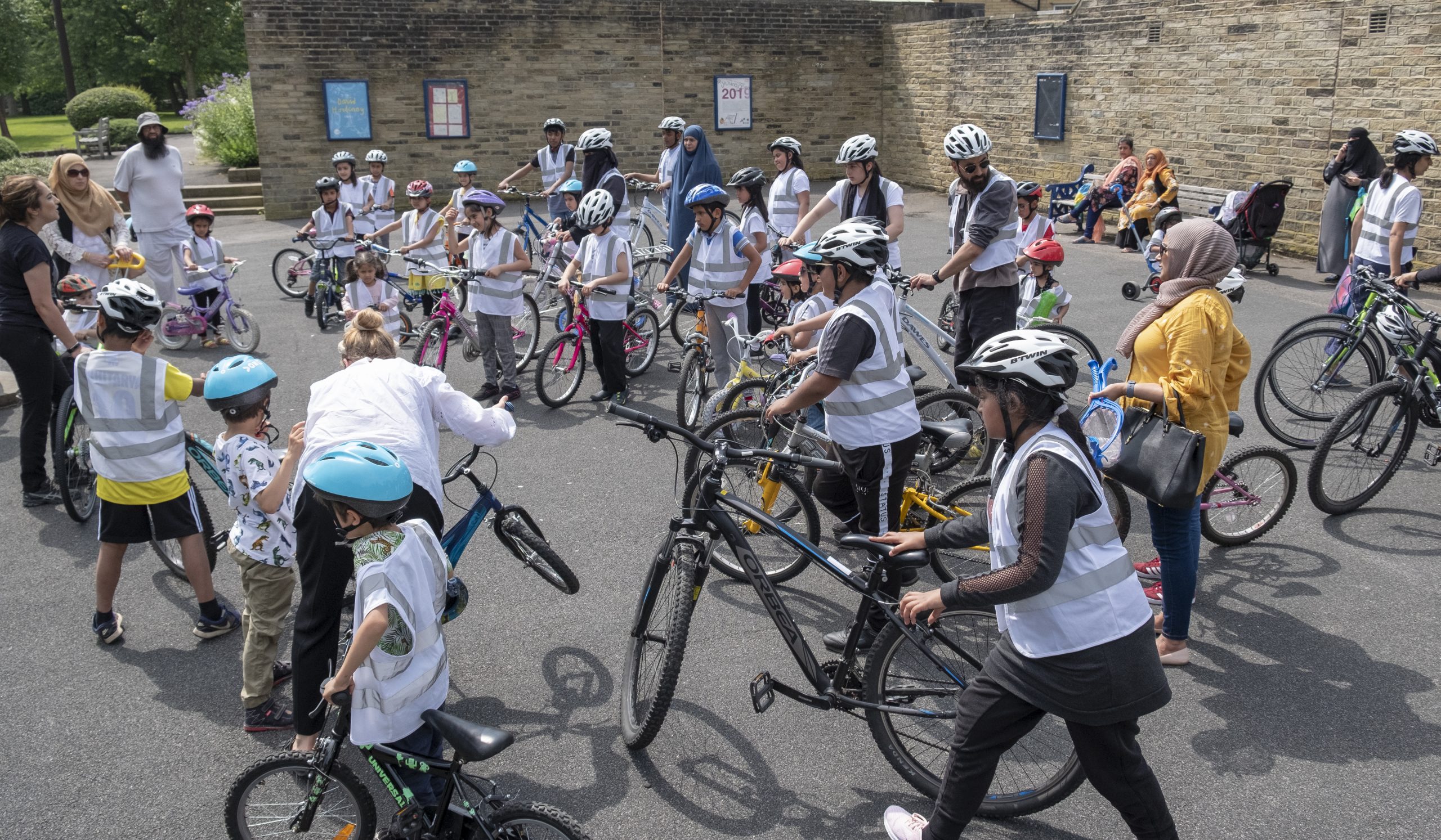 Learn To Ride
Age: Adults and Children
Ability: Beginners
Price: £3 adult. £2 under 16. Cost covers bike rental. 
When: Weekly (see book session) 
Where: Lister Park, Bradford
Session: Our British Cycling trained instructors run a 90 minute weekly group. Go from never being on a bike to confidently balancing, starting, turning and stopping! With patience, persistence, encouragement – and the right technique – we believe you can learn to ride a bike, whatever your age.
Register in advance or call us with your questions. 
"I initially started my cycling lessons with much trepidation although it was an ambition of mine to learn how to ride a bike. My confidence has grown week by week and I love the freedom I feel whilst riding. I have have had such a positive and wonderful experience whilst learning how to ride a bike. I'd say this was all down to the tutors who have supported us all throughout this  journey and made it fun!!"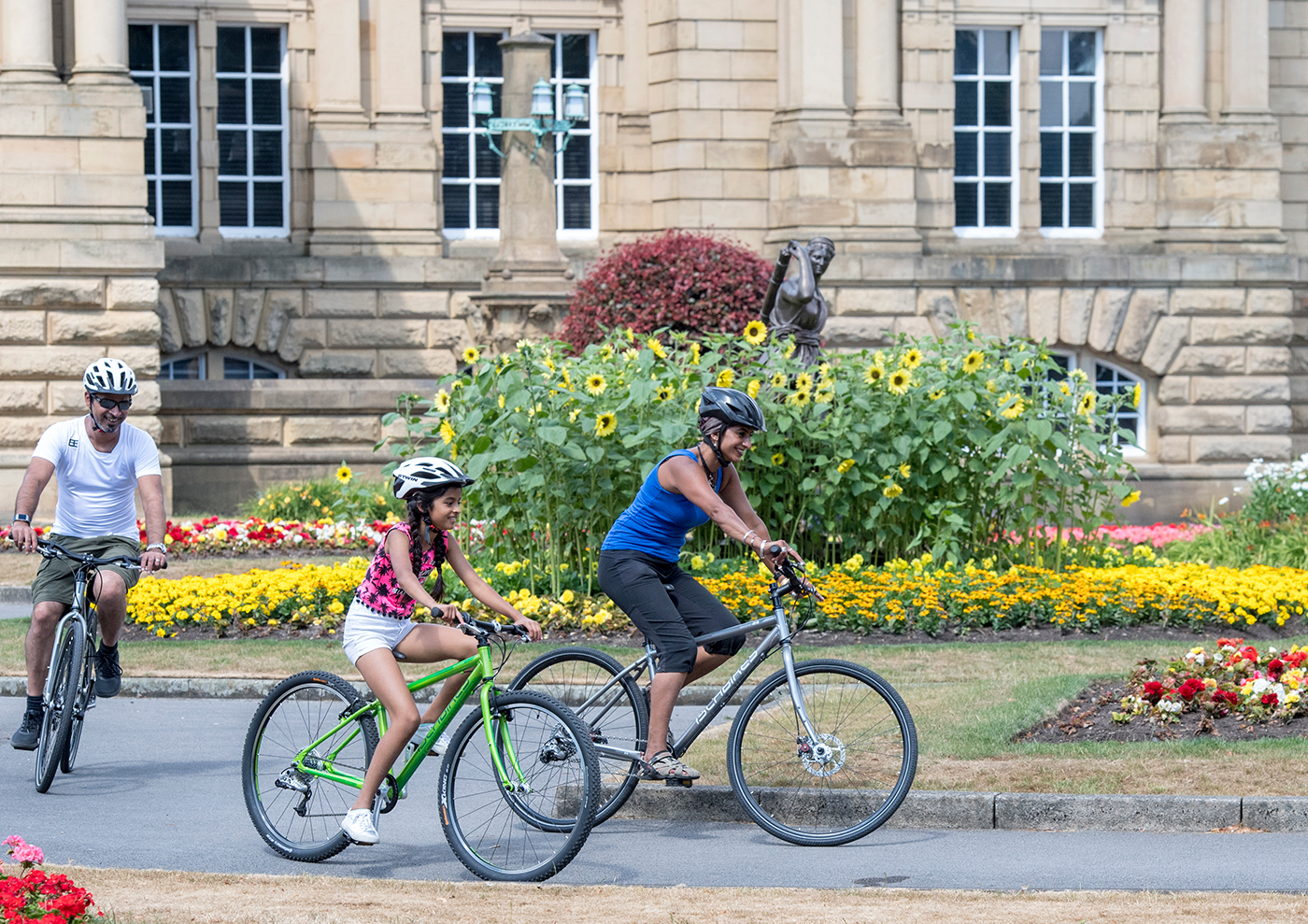 Booster
Age: Adults and Children
Ability: beginner or returning cyclists
Price: £3 adult. £2 under 16. Cost covers bike rental. 
When: Weekly (see book session) 
Where: Lister Park, Bradford
Session: Our cycling instructors will help you to improve your cycling skills and confidence. We'll start in an off-road environment to refresh your cycling technique. Develop new skills for cycling on single-lane roads and simple junctions with moderate motor traffic flows. As we progress, we'll prepare you for cycling on more complex, busier or faster roads and junctions. A qualified instructor will support you throughout.
Register in advance or call us with your questions.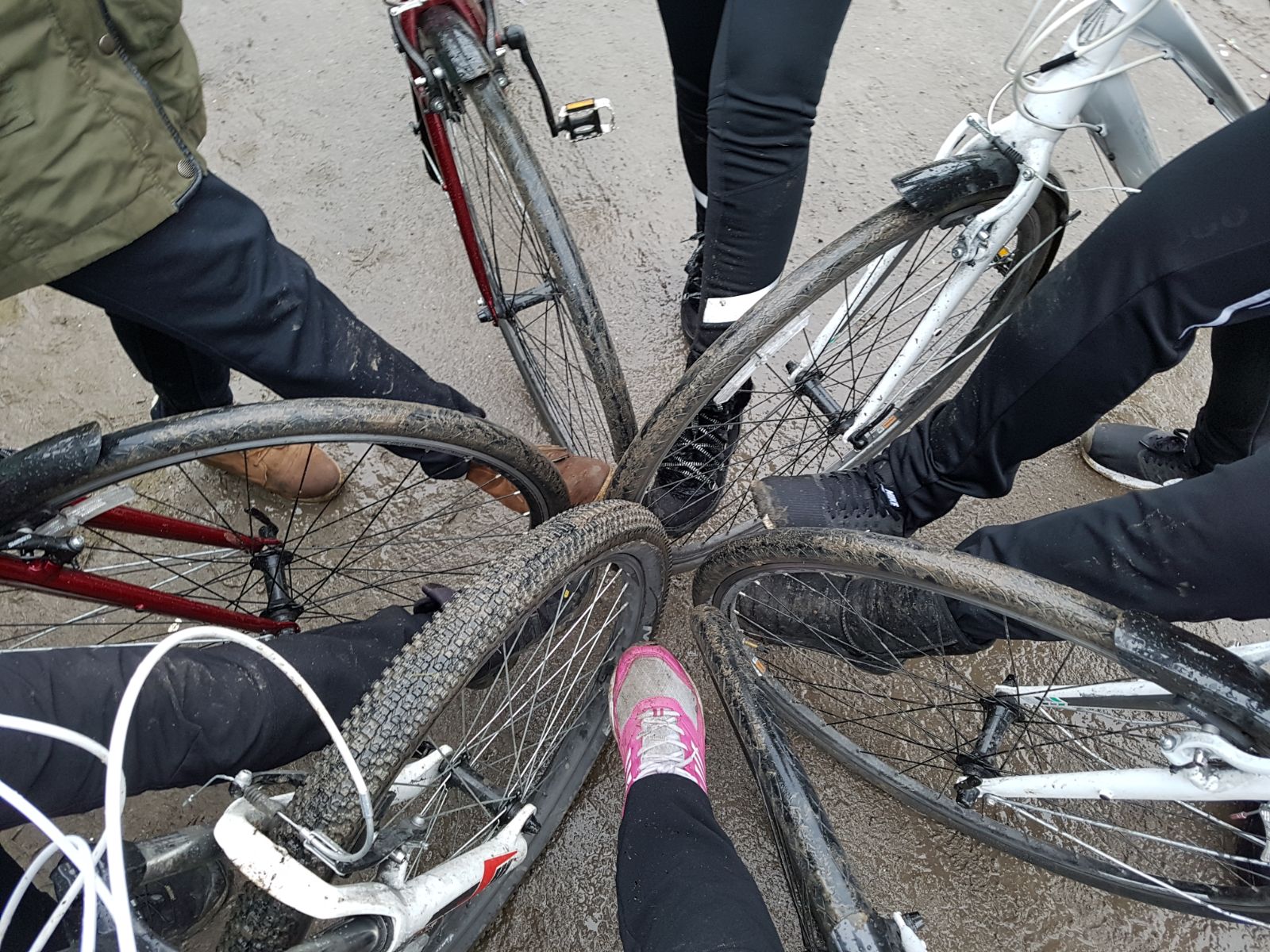 On The Road
Age: 16+
Ability: some experience of cycling
Price: £3 adult. Cost covers bike rental. 
When: Weekly (see book session) 
Where: Lister Park, Bradford
Session: Are you comfortable riding your bike in traffic? Perfect your cycling techniques and improve your performance when dealing with complex junctions, heavy traffic or cycling at night and receive assurance that you are cycling efficiently and effectively.
practice road safety signals;
learn how to navigate turns and junctions, judge traffic light timings;
discover your rights and responsibilities and the impact of what you do (and don't do);
Register in advance or call us with your questions.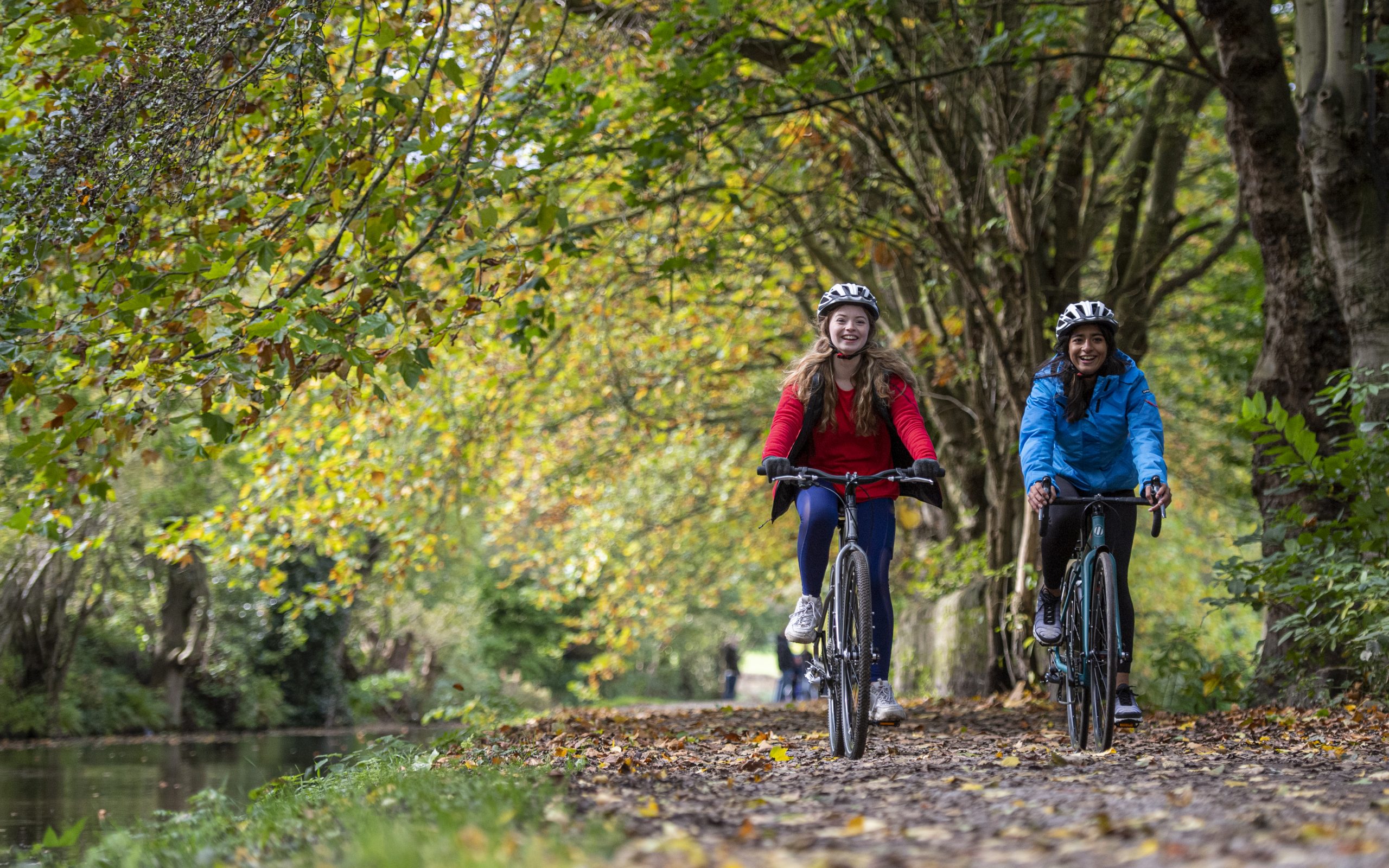 1-2-1 Training
If you're new to cycling or want to brush up on your skills, book our private coaching. Instructors can design a programme to support your growth, at your pace. 
Speak to our team to ask for more details and pricing.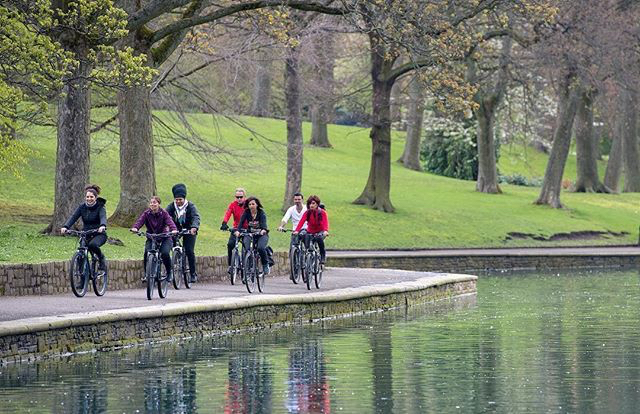 Workplace
Fancy something different for your next team event or wellbeing day? Book one of our team cycling events! Whether you want to support employees to learn to ride a bike or organise a group cycling event – we can help. Tell us your goals and we'll take care of the rest. 
Speak to our team for more details.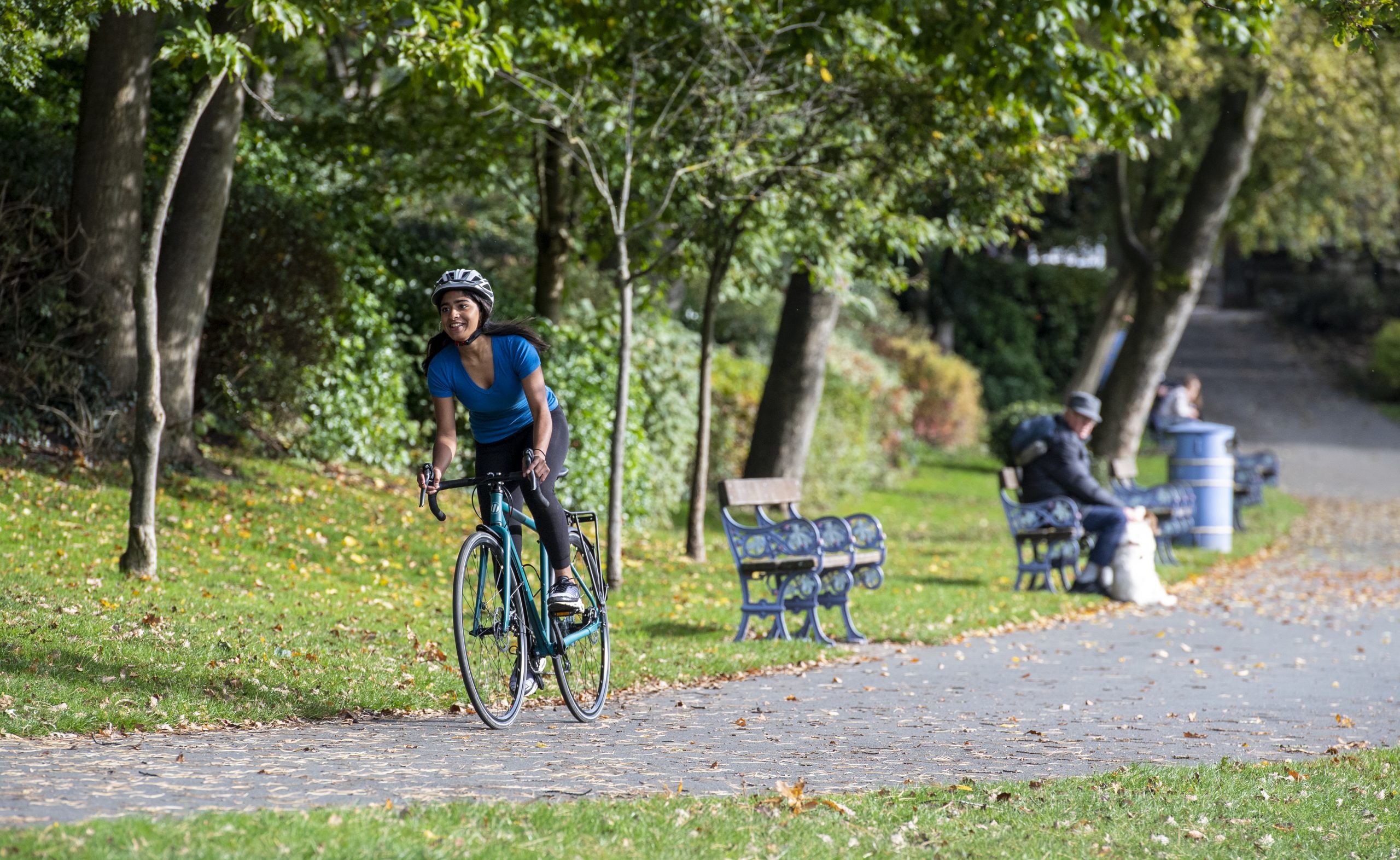 Eco-Coaching
Age: Adults
Ability: N/A
Price: please contact our team to discuss your needs. Our goal is to make sure this service is open to everyone.
When: by appointment
Session: Are you stressed, tired or not sure where your energy is going? Want to be healthier or change negative thought patterns? Whatever challenge you're facing, eco-coaching could help.
What is Eco-Coaching?
Eco-Coaching is a one-on-one coaching session. Our process has been a huge success in reaching out and serving almost 3000 people in the last 3 years.
Purpose: outdoor coaching sessions supporting you to identify and work towards achieving your goals;
Sessions take place outdoors e.g. a gentle walk or bike ride;
We use NLP techniques to free you from unhelpful feelings or limiting behaviours;
Many people find outdoor coaching less intimidating and non-confrontational. Being outdoors turns awkward silences into thoughtful pauses which help towards overcoming challenges;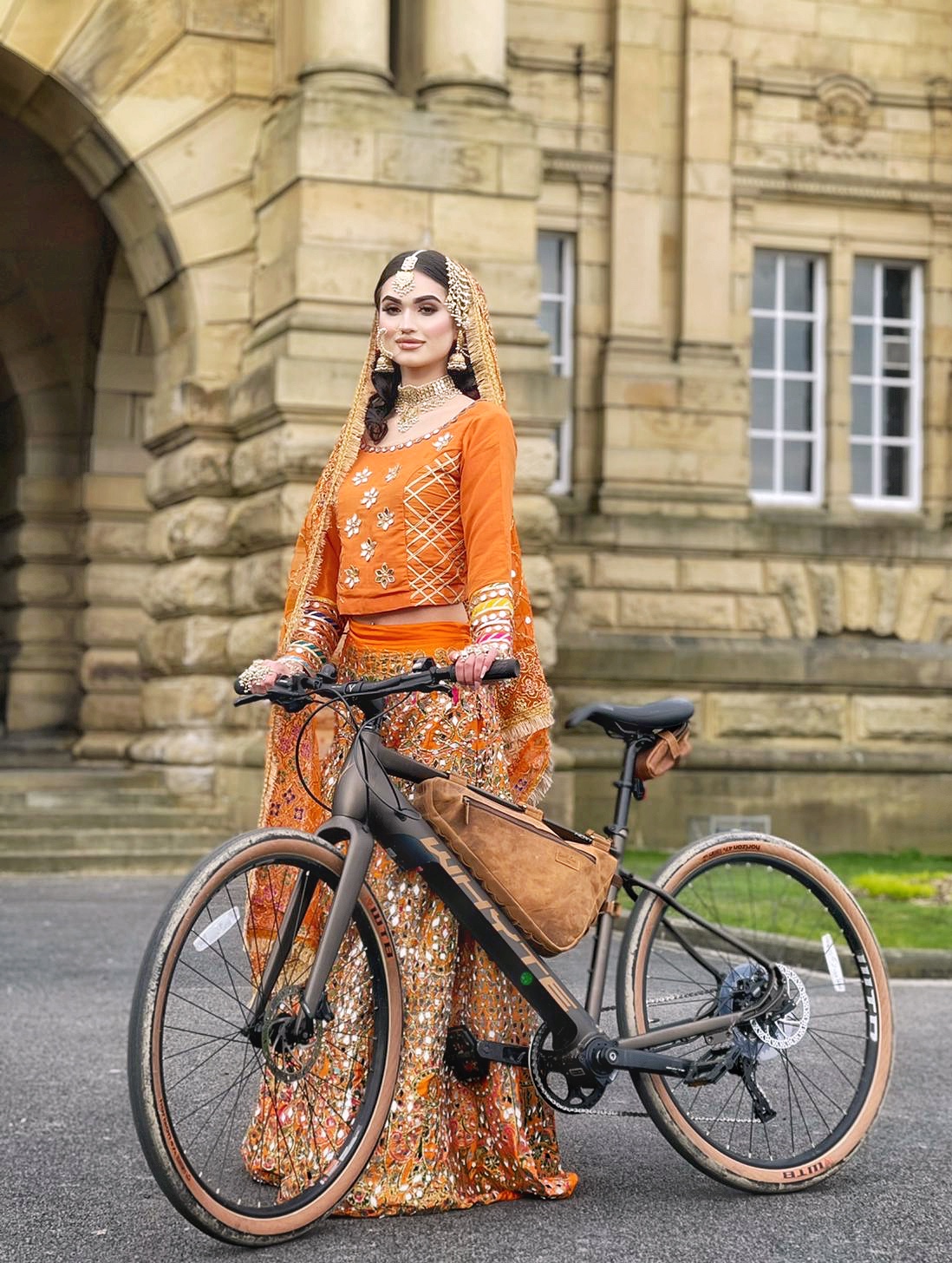 Your First Session is on Us.
The best way to experience Hop-On is to join us.  Choose from our Learn to Ride, Booster, On The Road or weekly cycling group. Or join us for our monthly Hop-On Social.
This introductory offer is available to new Hop-On riders only – one per person. Email our team with your name and the code 'first-session' to claim your pass today.
Real People.
Real Results.
Shamim Akhtar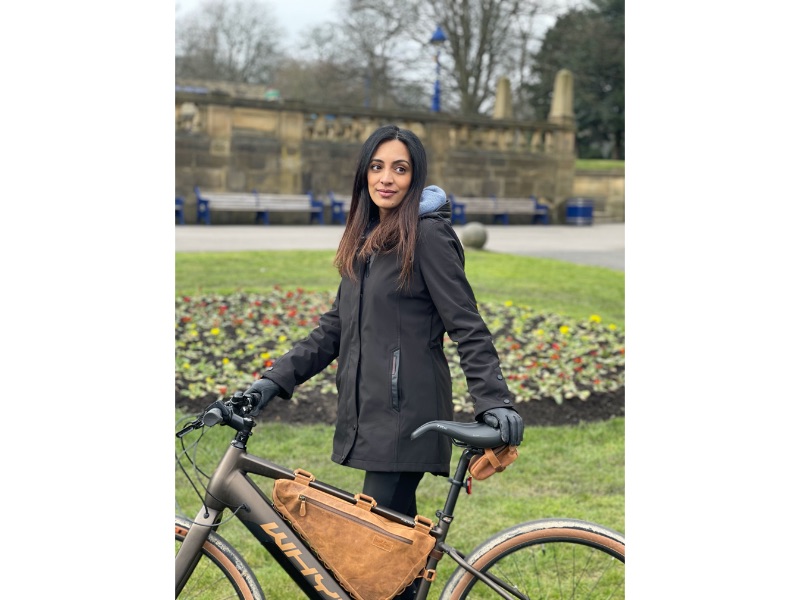 My love for cycling has grown over the past couple of years. I feel empowered and I want to share this feeling with other women. This year I'm challenging myself to become qualified to lead rides with other women and inspire the same love for cycling in them.
Anne Kamau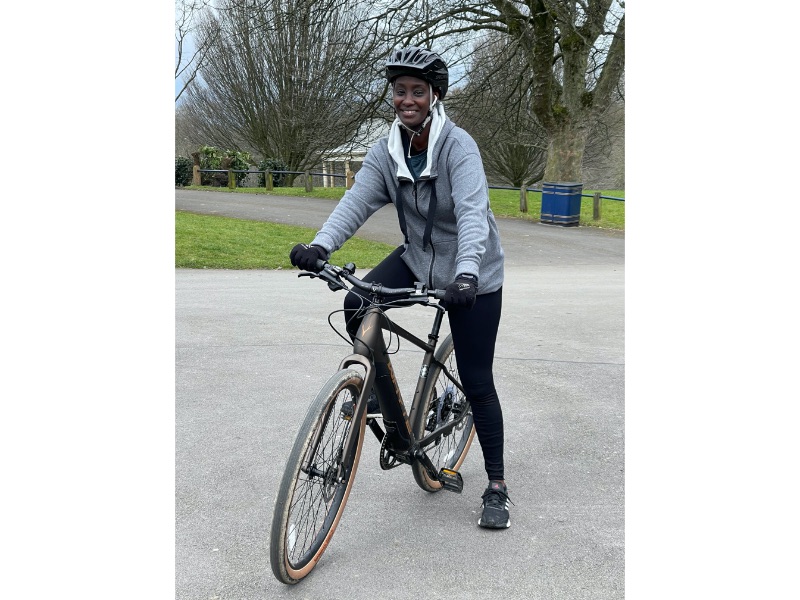 The feeling I get when I ride is an overwhelming sense of freedom and I want to challenge myself to becoming a more experienced rider and share this sense of freedom by leading other women on their cycle journeys. 
Shaina Siddiq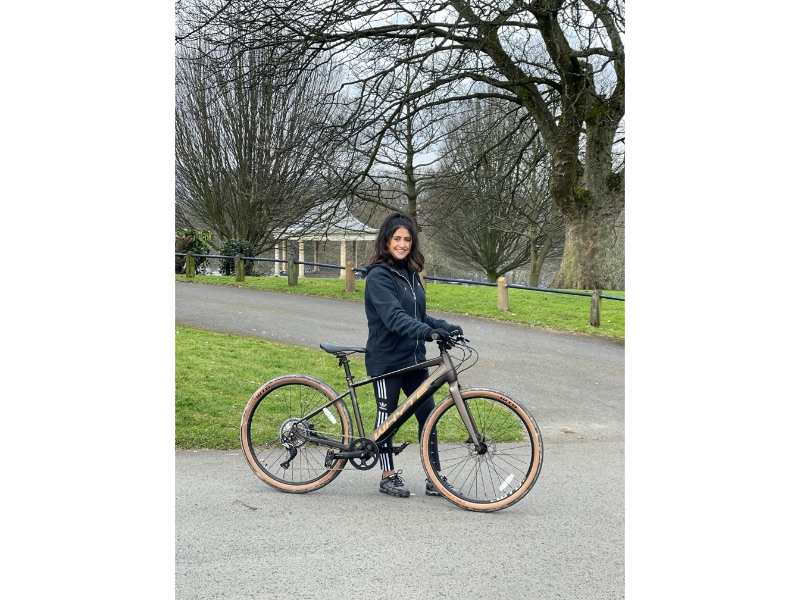 The sense of achievement I feel when riding my bike inspires me to share this with other women. This year, I'm challenging myself to become a ride leader so I can share my love of cycling with other women.
Noreen Mahboob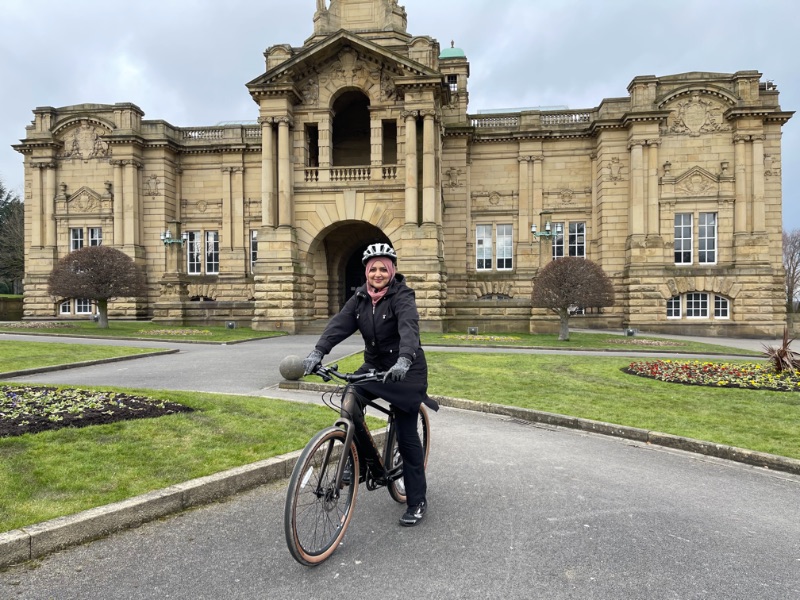 I remember the first time I experienced riding the bike. All the challenges and how I pushed myself to be the best I could be. Now I want to challenge myself more to becoming a qualified instructor and lead other amazing women on their journeys on two wheels and be part of a world showing it doesn't matter who you are, where you're from and what you wear, cycling is for everyone.
Sumayyah Ali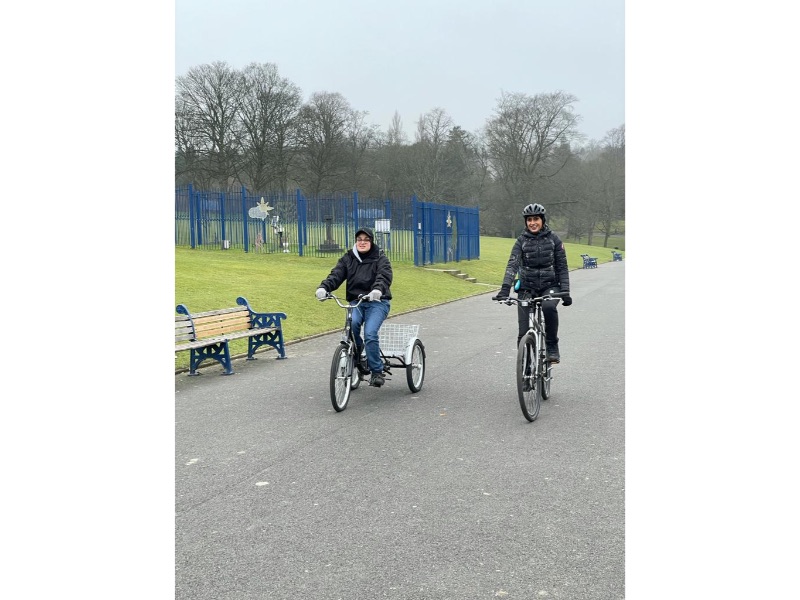 I started riding about a year ago and I love the way I feel when I've been for a ride.
This year I want to challenge myself to completing a 5-mile ride.