How To Book an Eco-Coaching Session
Just call or email our team to have a chat and arrange an appointment.
Take the first step and get in touch with us for an informal conversation
How To Book Hop-On Cycling Sessions
You'll find everything you need to book your next session on this page.
Scroll down the page to book upcoming events or find our FAQ.
Do you have any questions? Just call or email our team.
Are you booking a session for the first time? Take a few minutes to log-in and create your new account. You'll only have to do this once. You can create individual accounts or use one account for everyone in your household.
Existing Member? Simply log-in and book your next session.
Next, complete our Registration Form. Everyone taking part in a session will need to complete a form – one per person.  It's important for us to know who's riding with us and to have your contact information. Parents can complete a form for their children.
Now for the fun part! Select your session and add it to your checkout. Find upcoming sessions in the section below. You can book sessions up to four weeks in advance. Once you've selected your sessions, make your payment.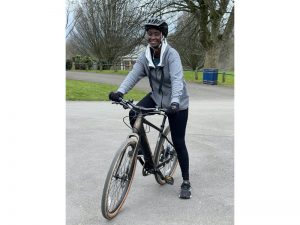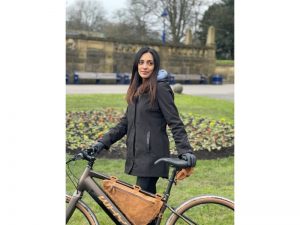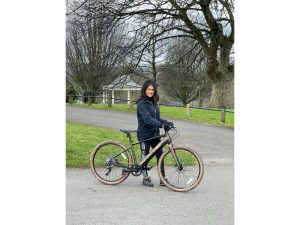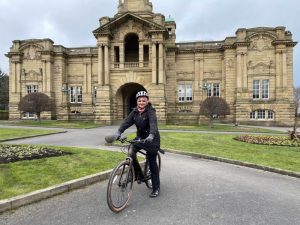 Frequently Asked Questions
I Can't Book Online - What Can I Do?
If you're experiencing technical difficulties with our booking system, please contact our team.
We also recognise that using an online booking system isn't possible for everyone. If you need assistance to book your session, please contact our team.
Do You Offer Monthly Membership?
No. Hop-On does not offer memberships. We think of our members as part of our Hop-On community. We won't tie you into a long-term commitment. If you want to buy one session, that's fine. Or book more sessions up to four weeks in advance. Please remember to only book for events you plan to attend as we're unable to cancel or modify bookings. 
I'm Booking With A Friend. Do We Need To Register Individually?
Yes please. 
Different Households

: you must log-in to create your own Hop-On account and complete our Registration Form before your first session.

Family in the same Household

: one person can create an account for the family.  You will need to complete a Registration Form for anyone taking part in events. For example, a parent logs-in to create their Hop On account. Once that's done, they will complete a Registration Form for everyone taking part in an event – if it's a young-child, you can complete their form. 
If you have any questions, please give call our team. 
How Much Do Sessions Cost?
All of our cycling sessions are the same price.
£2 – under 16
£3 – adults
Is There A Minimum Age?
Everyone is welcome at Hop-On! Our youngest member is 18 months old 🙂
We offer cycling lessons for children and adults. If your child is walking, we can help them learn to ride a bike.  We have balance bikes and a Babboe cargo bike with space to safely carry up to four children. We're also trained by Balanceability (the UK's only afPE Approved Learn to Cycle programme for children). 
If you'd like more information, please call our team.
Preparing For Your First Session
If you're joining us for the first time, welcome! Here's everything you need to know — from cycling shoes to what to wear.
Clothing: you'll be pleased to know, there's no cycling shorts only rule; We work around you, so wear whatever you're comfortable in. The most important thing is your footwear – trainers or pumps are best. 
Helmets: if you don't have one yet, we have a range of cycling helmets you can use for your session;
Hydrated: you're welcome to bring a bottle of water;
On The Day
Arrive Early: to get started on time, we ask everyone to arrive

15 minutes

early.  Our team need to register cyclists and assign instructors.
Bike and Helmet Rental: if you don't have a bike, don't worry. Our prices include free bike and helmet rental.
Valuables: 

we do not recommend bringing valuables with you. If it's unavoidable, please speak to a member of our team before your session.

Injuries: it is your responsibility to advise our instructors if you have a pre-existing injury.
Need To Know
Booking

: sessions must be pre-booked online and remember booking closes at 1pm the day before your event; 

On the Day

: no walk-ins or cash payments allowed;

Changes

: o

nce an event is booked, it cannot be canceled or modified.

We are unable to offer refund  or change bookings due to administrative costs;

Health Check

: if you are showing signs of being unwell, please do not attend the sessions. Where possible, notify our team beforehand and we can book someone from our waiting list;