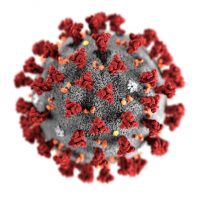 Statement from Hop On (Yorkshire) Ltd
During this period of Covid-19 that is affecting the UK in an unprecedented way, we cherish above all, the safety and welfare of our staff, volunteers, participants and the general public. As such, we won't be running any activities from Thursday 5th November until Thursday 3rd December 2020.
PLEASE NOTE: Anyone that has booked and paid for sessions during this period will be refunded in the course of the next couple of weeks.
Hop On (Yorkshire) are constantly monitoring the situation and taking advice from the Government, health sector and partners.
We will continue to review the guidance and advice on a regular basis and socialise our intentions on our social media platforms listed below.
website: https://hopon.bike
facebook: https://www.facebook.com/hopon.bike/
twitter: https://twitter.com/hopon_bike
If you have any questions please contact us via email at hello@hopon.bike
This advice was last updated on Wednesday 3rd November 2020.