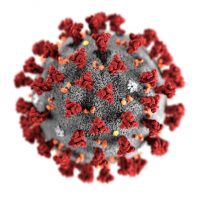 Statement about Coronavirus and advice for Hop On (Yorkshire) activities and volunteers
Coronavirus is in the headlines everywhere at the moment but what does this mean for cycling? We take the health and wellbeing of our members, supporters, groups and volunteers very seriously so we're currently following Government and NHS guidance very closely.
Statement from Hop On (Yorkshire) Ltd
During this period of Covid-19 that is affecting the UK in an unprecedented way, we cherish above all, the safety and welfare of our staff, volunteers, participants and the general public. As such, we won't be running any activities until further notice.
Hop On (Yorkshire) are constantly monitoring the situation and taking advice from the Government, health sector and partners.
We will continue to review the guidance and advice on a regular basis and socialise our intentions on our social media platforms listed below.
General Advice
Current guidance is to take certain precautions to minimise the spread of the virus. For example, by:
Catching coughs and sneezes in a tissue and throwing them away immediately
Washing hands with soap and water regularly for at least 20 seconds
Using alcohol-based hand sanitiser
Wearing gloves
Avoiding close contact with people who are unwell
Symptoms
Following recent guidance released from Gov.uk, we ask that all of our volunteers and members stay at home if you have the below symptoms.
For your information, it advises you to self-isolate for 7 days, regardless of travel history or contact with confirmed cases, if you have:
a new continuous cough and / or
high temperature (of 37.8 degrees centigrade or higher).
Do not go to a surgery, pharmacy or hospital.
You do not need to contact 111 to tell them you're staying at home.
Read recommended government stay at home advice and NHS coronavirus advice.
Further updates
We'll continue to monitor the situation carefully and will update our members via the website, facebook and twitter.
website: https://hopon.bike
facebook: https://www.facebook.com/hopon.bike/
twitter: https://twitter.com/hopon_bike
If you have any questions please contact us via email at hello@hopon.bike
This advice was last updated on Monday 17 March.